FULLY CUSTOMISE YOUR LANYARDS TODAY!
Custom Sublimated Lanyards and Plain Lanyards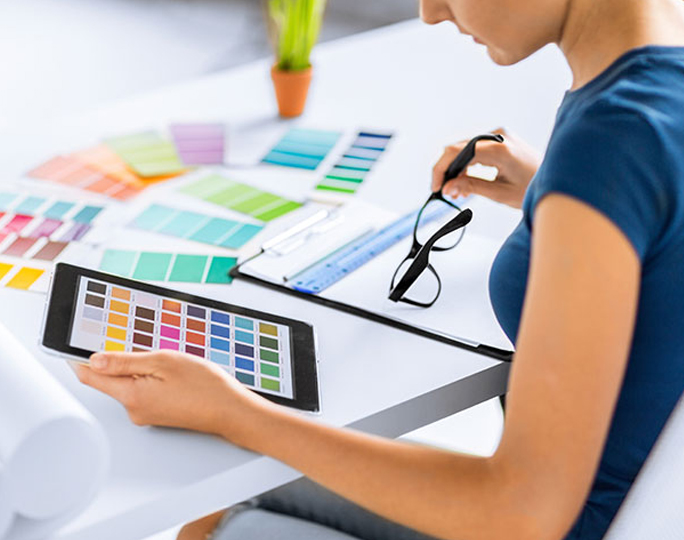 Upload your logo & add text
Custom Printed Lanyards are available to order from Merch Monkey and it is a product that we specialize in supplying to customers across Europe. Sublimated lanyards are the most popular type of finish due to their great price and sharp print detail. Over 90% of our orders are for sublimated lanyards and they also have the added benefit of print on both sides at no extra cost. If your logo has multiple colours or is detailed then this is the best option in terms of price and also end product. The dye sub print process means that the design is embedded directly into the material. This means the final product is smooth to touch and can show fine detail or styles such as gradients or shadows. Personalized Sublimated Lanyards are the best product on the market without a doubt. Start designing yours now.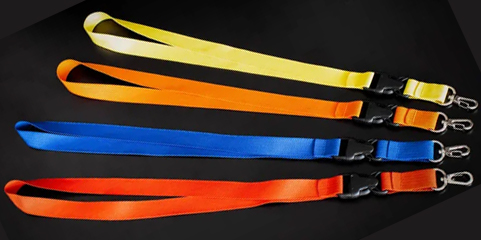 Quality Lanyards at Amazing Prices!
Below find a list of our most popular custom printed lanyards and indicative prices. If you are unsure of which product best suits you – we strongly recommend sublimated which is the ideal option for most customers. 
Customized Lanyards are the perfect way to raise brand awareness whilst at the same time looking smart and professional. That is why many conferences or large offices use lanyards to identity staff easily and also to get their brand seen by more people. Sublimated lanyards are available in any base colour and can have logos and text added to them to create a unique design. Make a lanyard for your organisation and even include a website or a QR code that can be scanned. The possibilities are endless and the popularity of the product is growing every month. Custom Printed Lanyards are commonly used by companies or organisations who have a number of staff or team . The lanyard is used to display either identification or hold an entry fob.
Visit any large trade fair and you are sure to see almost all guests wearing a lanyard. Most of the time this is accompanied by a name badge which displays their name and sometimes the company they represent. It is great for networking and easily seeing which industry a person works in. The lanyard is worn around the neck and highly visible which makes them a great tool for advertising as they appear in all photos and video of the event. Start designing your custom printed lanyard now with our online designer and get a live preview of how they will appear when produced.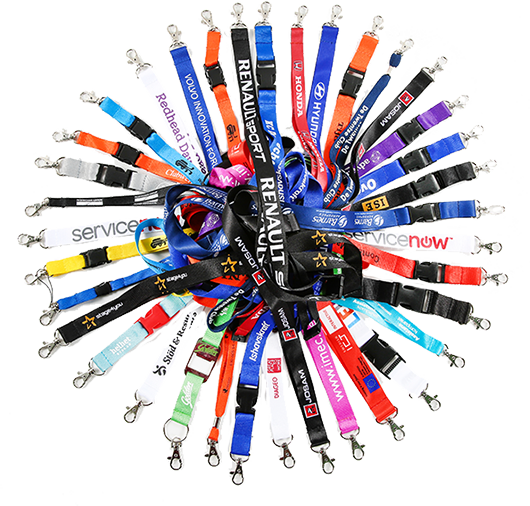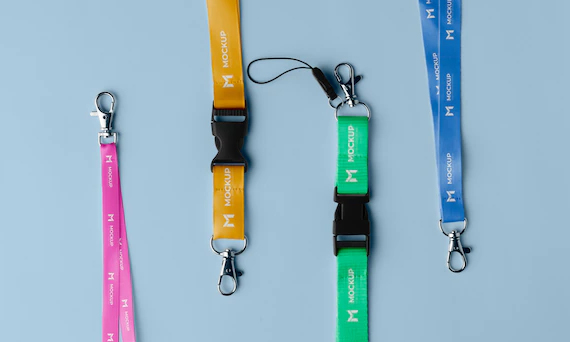 Buckles, Name Badges and more
Sometimes customers require not only the lanyard, but other items that can be added and attached to it. Examples of these accessories are name badges, sometimes known as plastic pockets or card holders. These are very commonly used to display identification information or some kind of access key or card. Other common lanyard accessories include buckles which are detachable or other types of clips. All of our plain and printed lanyards are supplied with a safety break as standard. This means that if the lanyard is caught in a door, lift or elevator it will break off and not cause any serious injury to the wearer. We strongly recommend this safety break is included on all orders for the safety of everyone. Other types of accessories include a mobile phone clip, pull reels and other items where keys can be attached. 
Choose from the various options below about designing and order lanyards for your organisation or business. Speak to our sales team today if you have any queries about either plain or printed lanyards. Our online designer allows users to upload logos and text and get a live preview of how the lanyards will appear on screen. Custom Printed Lanyards are available with a minimum order of just 50 units and discounts are available for bulk orders over 500 units. Production time is about 10-14 days for customized lanyards including text and logos. 
This page has information about both plain and printed lanyards and how they can be ordered. Click here for a pricelist of lanyards and benefit from discounts on orders over 500 units. Contact our sales team for any other queries you may have about lanyards or any branded merchandise products in general. We are available either via email on info@merch-monkey.com or else whats app on +35699990566